Hi there! ♥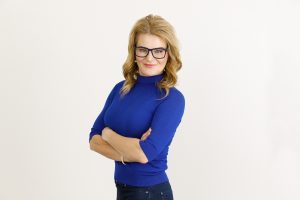 I'm Janie, a Utah native with a passion for helping clients with all their real estate goals and dreams!
I understand that buying or selling a home is one of the most important decisions in your life, and I am excited to be a part of that journey with you. My goal is to make the process as seamless and stress-free as possible, using my expertise, negotiating, leveraging contacts, and marketing skills to get you the best outcome possible.
With years of experience in the real estate industry as an investor, including managing 50 doors of my own property, and overseeing major and minor renovations, I love to find creative solutions to problems that come up—my personal belief is:

"Not IF we can make this work but HOW we will get it done"  

In addition to my real estate investing background, I also bring my business experience to each interaction.  I have started multiple businesses with my husband (including his facial plastic surgery practice WardMD).  My business experience and contacts brings a unique perspective and value to the real estate process.
I have an interest in luxury homes, investment properties, and a niche in helping physicians and medical professionals based on my background being married for almost 28 years to a physician and having gone through all the training, schooling, and many relocations!
Whether you are a first-time homebuyer, moving across town, or a seasoned investor I am here to help. Let's talk about your goals and find your next place together! 🏠